Recovered Battery Materials
To further improve the sustainability of the new ECO COM'BAT cells, an innovative recycling process were applied to the ECO COM'BAT cells and production residues. The new process enabled the recovery of the nanostructured carbons and the functional electrode materials without new synthesis. This opens up new ways for improved efficiencies and closed materials cycles.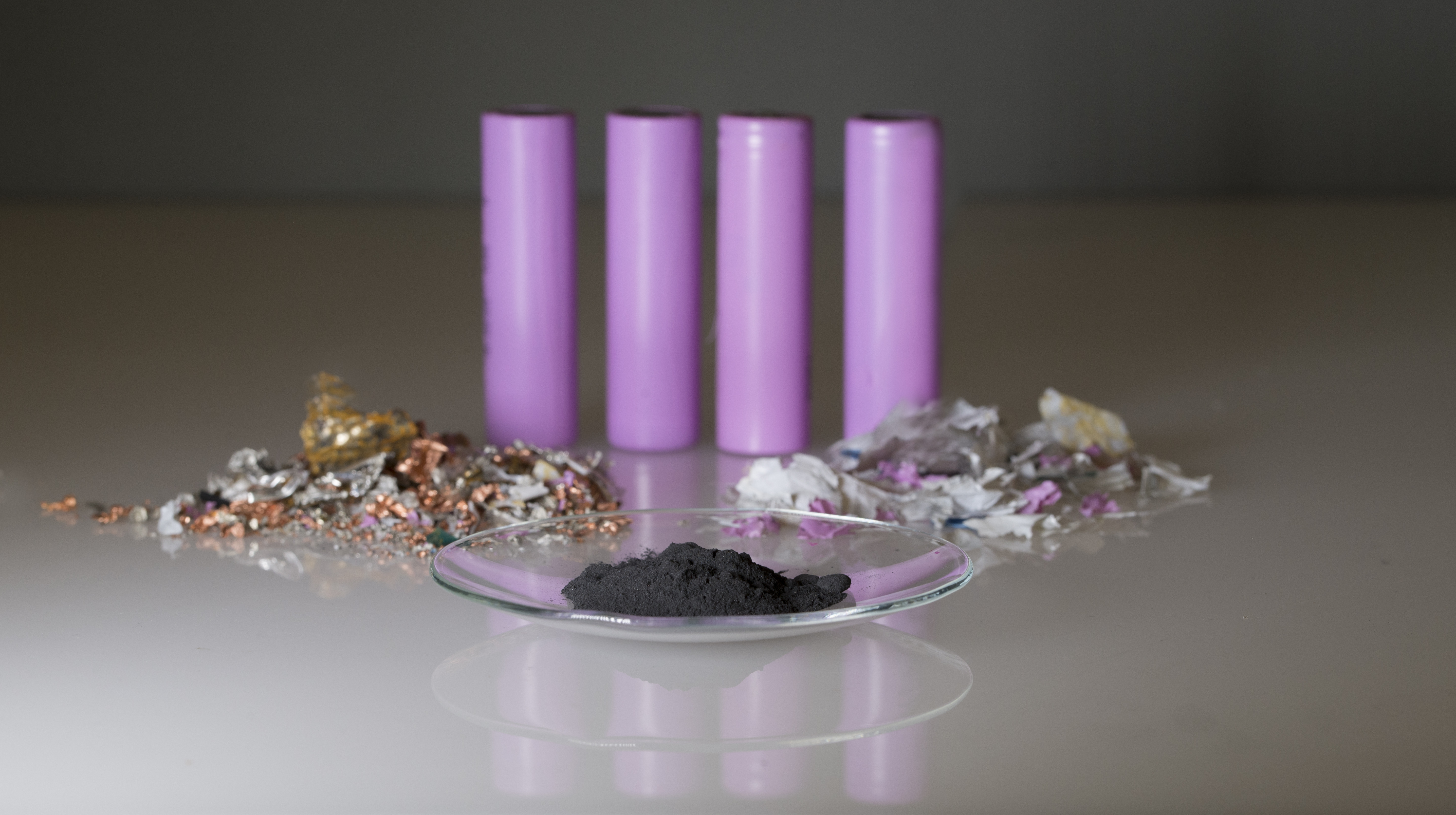 The process was successfully tested for ECO COM'BAT pilot cells. After materials selective fragmentation in liquid medium, components with a low density (separator, membranes or other plastics) could be removed from the process medium surface. Metal fractions (current collectors, casing) have larger sizes after fragmentation than the electrode materials. Therefore, their separation was possible via simple sieving methods. The residual dispersion was centrifuged to recover the electrode materials (lithium metal oxide, graphite, nanostructured carbons). These materials can be further separated, activated and refined to promote their reuse for new battery cells or fed to an efficient hydrometallurgical recycling with reduced amounts of process chemicals. Based on the results, a multi-stage recycling concept was created.